Resources
Here is a resource page for musicians containing royalty-free samples, VSTs, useful links, and other information.
If you find this page useful please consider donating via the 'PayPal Donate' button above! (suggested donation £1.00 GBP)
Samples
48kHz 24bit+ WAV samples by ArpChord, in .7z format. Five-string bass guitar: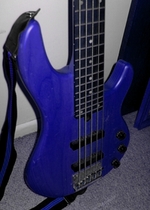 Bass Guitar - open B string Bass Guitar - open E string Bass Guitar - open A string Bass Guitar - open D string Bass Guitar - open G string
Synthesized Carter air-raid warning siren.
One minute long nice ambient sound.
VST
VSTs created with SynthEdit and the SynthEdit SDK. For 32-bit Windows systems. Additor v0.9 is a stereo additive synthesizer with microtonal capability: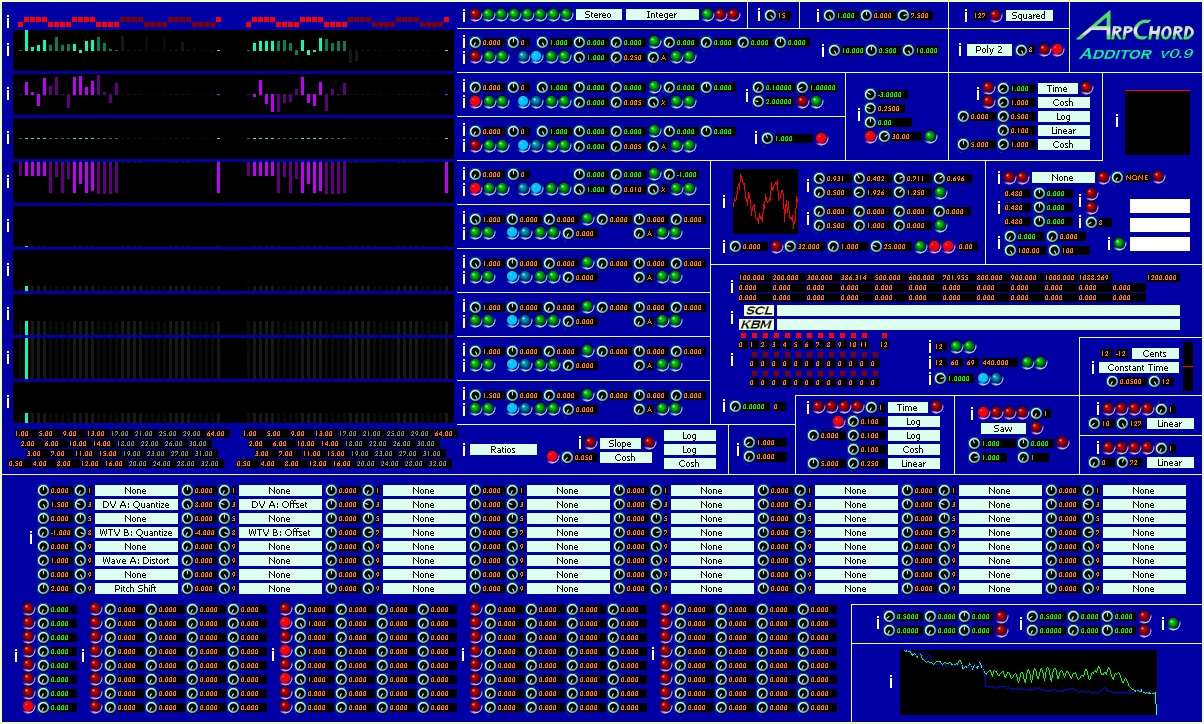 MiniDelay v0.3 is the simple delay module used in Additor v0.9:

ResFilter v0.6 is an eighth-order resonant Butterworth filter: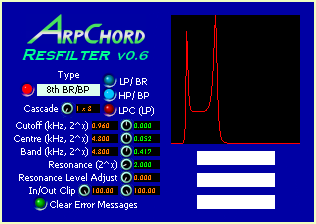 DeepFilter is a simple LFO-controlled Moog-style filter (OLD PLUGIN, NO LONGER DEVELOPED):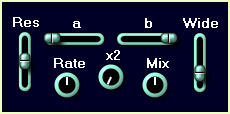 SEM
Twenty custom-made SEMs (SynthEdit Modules):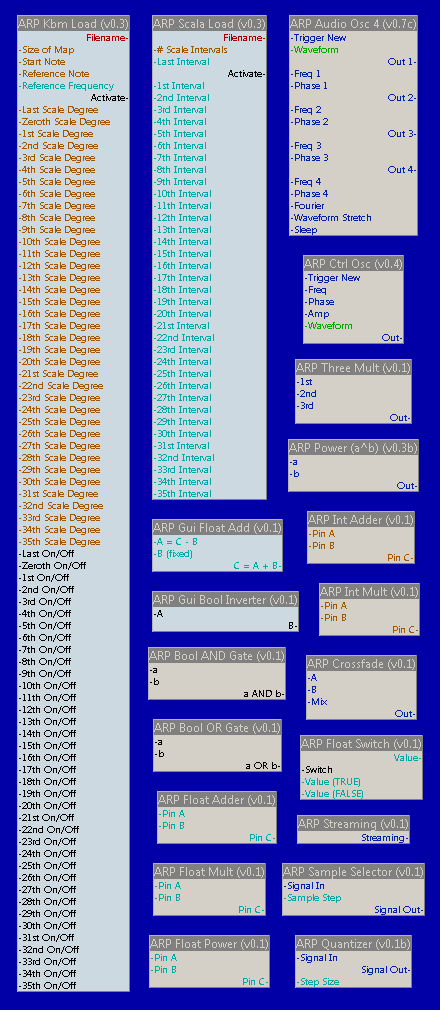 Info
Note names and frequencies Digital linear time-invariant first-order filters (v0.2) (15-page pdf, created with LaTeX.)
Links
KVR A huge discussion forum on everything computer-music related, VST plug-in reviews, lots more... Soundsnap Over 250,000 high-quality royalty-free samples under many different categories. Full-length previews available for all samples. TweakHeadz Lab Electronic Musician's Hangout Lots of information for those wishing to start creating their own electronic music, and more advanced tips for seasoned professionals. SynthEdit A visual way to create VST instruments and effects. ArtVera Useful GUIs for VST makers, plus mp3s of ArtVera's music. The Worldwide Band Name Registry Want to protect your band name to prevent others using it? You can do so at this site. Open Source Web Design Over 2,000 different website design templates available for those looking to design their own site. (ArpChord.com is based on a design by jole from this site.) E-Phonic The place to download the skinnable mp3 player used on this site. Freeware Directory An excellent database of links to useful free software. Microtonal Synthesis Lots of information about microtonal synthesizers, scales, software etc. (Above links last checked 20th December 2017. ArpChord Ltd is not responsible for the content of external websites.)
VST Links
Here is a list of some recommended free or donationware VST plugins: Sonalksis FreeG Stereo Nice large mixer control, automation-friendly. NyquistEQ Funky-looking high-quality full-range EQ. Many other useful plugins on this page. AriesVerb Innovative sweet-sounding reverb. Free earlier versions at AriesVerb Alpha Archive. Chorus CH-2 Strong chorus effect with many adjustable parameters. TubeBaby Decent tube amp simulator. (Above links last checked 20th December 2017. ArpChord Ltd is not responsible for the content of external websites.)
VST is a registered trademark of Steinberg Media Technologies GmbH. Windows is a registered trademark of Microsoft Corporation.